Campbell Thomas & Co.
Architecture•Preservation
Community & Transportation Planning
< Back to previous page • More

_

Master

_

Plans

_

>

Bridgeport Borough Greenway Master Plan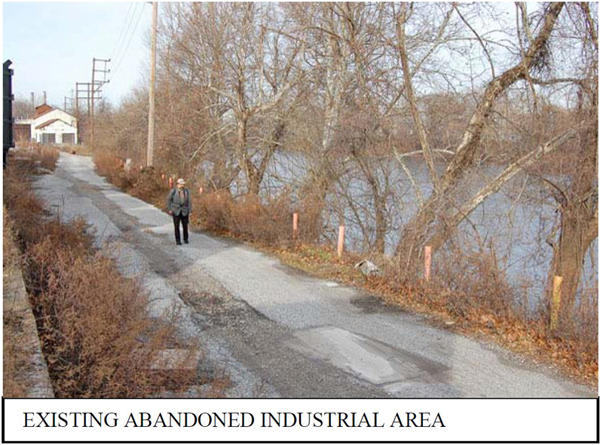 East of Dekalb Street, the site of the former Continental Business Park is being redeveloped for mixed residential and commercial use by O'Neill Properties Group. O'Neill intends to construct a riverfront trail the length of the development, which will be open to the public. Thus, a key link in the Schuylkill River West Trail in Bridgeport will be completed using private funds.

The eastern portion of the Schuylkill River Trail in Bridgeport will occupy vacant ground along the alignment of the abandoned Schuylkill Navigation canal. This combination of public and private development leads an overall effort to revitalize Bridgeport riverfront, once a thriving industrial zone along the Schuylkill.

Campbell Thomas worked with Bridgeport on a detailed analysis of the proposed nearly one mile long greenway corridor along the west bank of the Schuylkill River through the Borough preparing preliminary plans and recommendations for use and treatment of the greenway to form a Master Plan for the area's development. This includes establishment of a multi-use recreation trail that links to, and becomes part of, the larger Schuylkill River West Trail through the adjoining communities of West Conshohocken and Upper Merion Township, and the surrounding communities of Philadelphia and Lower Merion Township. In a number of areas, the work of this study will be coordinated with, and performed in concert with our ongoing work on the Schuylkill River West Trail.